Download Kehila.com Flyers
One of the most practical ways that you can help the Messianic Community in Israel is to spread the word about kehila.com to your friends, church/congregation, small groups, prayer groups, etc. There are millions of pro-Israel Christians worldwide who love Israel, but only a small percentage of that number is connected with a Messianic organization in Israel. If they know about kehila.com, then they will know about the individual congregations, ministries, and businesses, i.e. the individual parts that make up the Body of Messiah in Israel.
Thank you for your help in promoting kehila.com to help individually and collectively the Messianic community (kehila) in Israel.
Download A4 (21cm x 29.7cm) flyer
Download A5 (14.8cm x 21cm) flyer
Download A6 (10.5cm x 14.8cm) flyer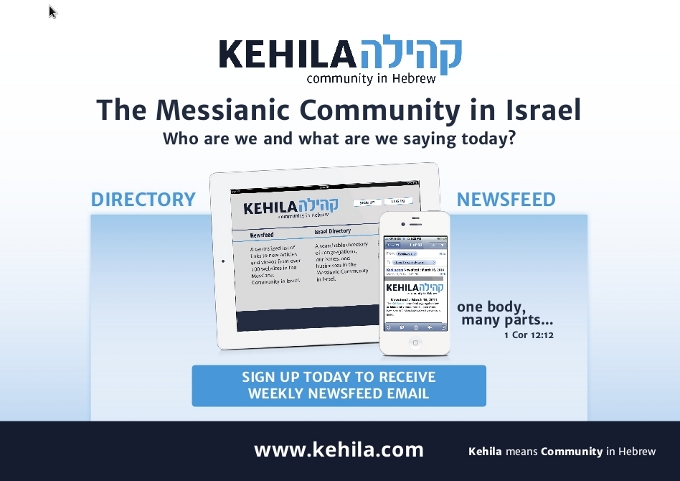 Download A4 (21cm x 29.7cm) flyer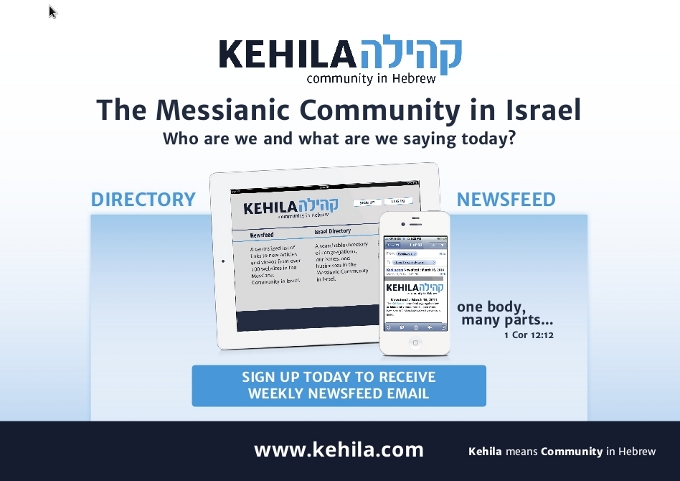 Download A5 (14.8cm x 21cm) flyer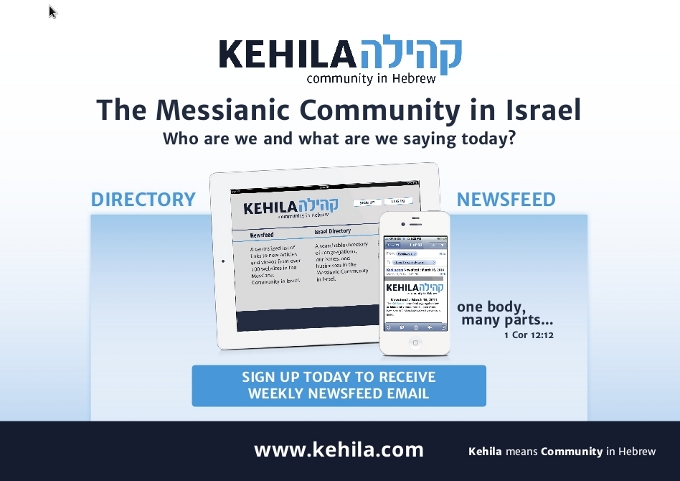 Download A6 (10.5cm x 14.8cm) flyer